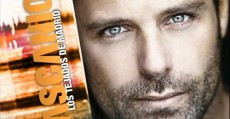 In an effort to continue linking our Foundation not only to sport but also to the culture and in this case music, in 2011 Maria Garcia-Estrada Foundation proposed to the singer and composer David Ascanio, a regular contributor to the Foundation and one of the faces of the 2009 calendar,  to write a song dedicated to María.
David accepted the challenge and hand in hand of family and friends embarked on "an exciting project" as he stated himself, resulting in "María" and has included it in his latest cd "De mi parte ." An intimate work that brings out the best of him and his guitar on each of their songs.
"María" has been a gift to the Foundation and the whole family is very grateful. David also has given up part of copyright to cover successive single lines of research.
[youtube]http://www.youtube.com/watch?v=vgf7udzZGX8[/youtube] Billetterie : Séminaire pour tous les joueurs de casino en ligne

Imprimir